With Private Jet, you can book any type of the aircraft to best accommodate travel needs. Thanks to our extensive fleet, we are able to offer a private jet of any category from "Light" to "Heavy" and from "Executive Jets" to "Airliners". There is no need to be an expert of air transport industry to make the right decision. Our customer service specialists will help you select the most suitable aircraft to meet your passenger, baggage amount and distance requirements. You will only have to make the final choice and make a booking. Take a look at the list of our aircrafts on the right hand side of this page. Click on each of them to view the photos, interiors and technical specifications.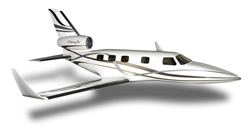 The "Light" aircrafts are configured to seat 6 to 8 passengers and have an average cabin height of 1.70m. It is therefore a little difficult to move around, especially when it comes to standing on your feet. Their cruising speed is around 700-800 km/h and their range is about 2000-3500 km. This aircraft is ideal for very short distances.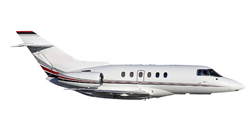 The "Medium" aircrafts, that have a medium size, are capable of carrying 6-8 passengers and have an average cabin height of 1.80m, enabling passengers to move inside in a more comfortable way. These aircrafts travel up to 800-900 km/h for up to 3000-5500 km non-stop.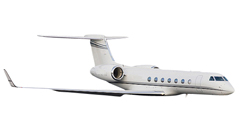 The biggest size class of business jets are known as "Heavy" jets. They have an average cabin height classified as true stand-up cabins. These jets are configured to seat 9-16 passengers in complete comfort and looked after flight attendants that are not usually present on smaller business jets. The cruising speed of the aircraft is around 850-900 km/h with a range of 5000-12000 km depending on the type and model of the aircraft, as well as the number of passengers.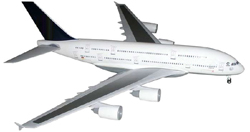 Aircrafts known as "Airliners" are able to transport large groups of people at medium and long distances. There is a wide variety of airliners and each of them offers its own advantages. Small or regional airliners are designed for short haul flights, however, are more suitable for the continental medium-distance flights, whereas large airliners can carry hundreds of passengers on long haul non-stop flights as opposed to their smaller counterparts. The interiors of the aircraft can be arranged differently to be used as executive airliners or as regular passenger carriers.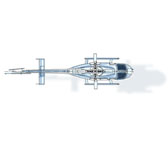 The "Helicopters" can manoeuvre easily in such difficult-to-reach areas, as large congested cities or remote locations. They are ideal for small groups of people for short distance travelling. Nowadays modern charter helicopters are usually powered by a single or two jet engines. Their speed can reach an average of 280 km/h with a range of 100-350 km. The helicopter enables passengers to reach places with no airports and move around the city faster and easier than with a fixed-wing aircraft.